Q&A: Crypto Investing Themes with Mike Taormina of Index Coop (Part 1)
Today we have the pleasure of sitting down with Mike Taormina, Co-Lead of Institutional Business at Index Coop to learn about how they are simplifying crypto investing with theme based index products.
SW: Thanks for joining us Mike, we're excited to learn more about Index Coop and your crypto index products. We've got a lot to cover so we'll jump right into it. With DeFi being a relatively new concept, can you tell us a little bit about your background, what led you to this space and ultimately how you linked up with Index Coop?
MT: Sure. I started my career off in traditional finance in asset management at JP Morgan on their investment strategy team and later worked on a desk trading interest rate derivatives for ultra-high-net-worth clients. I then co-founded a student loan refinancing platform called CommonBond and spent the next decade of my career working in various capacities in fintech. I came to DeFi less than a year ago when I found a presentation on the topic, and by the end of it decided that's where my career needed to go next. I started doing some research, Googled "DeFi" and clicked on the top result, "DeFi Pulse", which is a tracking site for the top DeFi protocols. As I went down their leaderboard of projects, I developed a curiosity and a passion I've never had for any other subject in my entire life. I kept thinking "What are these things? What's Uniswap? What's SushiSwap?"
And then I came across something called the DeFi Pulse Index, a passive basket of various DeFi tokens. And, of course, with my background in traditional asset management, I knew that passive investing makes a lot of sense vs. trying to pick winners. Having exposure to a theme that I find compelling is a better way to allocate my funds than trying to find the best coins and exposing myself to high gas costs as I assemble that portfolio. Not to mention dealing with the headaches of rebalancing or figuring out what asset allocation makes sense, etc.
SW: It's interesting to see that even though DeFi is viewed as a revolutionary technology and a disruptor to traditional finance ("TradFi"), many of the same challenges and solutions still apply, albeit through a different medium.
MT: Absolutely. And here was my rationale: with DeFi, funds can move at the speed of light if there's a better opportunity, particularly as you move into a Layer 2 solution. If there's a higher yield for USDC over at Aave than in Compound, especially if I don't have to worry about gas, capital will just move to that opportunity. Same goes if there's a more attractive APY on a decentralized exchange (DEX) or if there's a yield farming opportunity. Capital is really fickle in this space, but the one place where I thought that might not be true is in asset management. The whole point of asset management is to put your funds in, set it, and forget it. I thought to myself, 'asset management could be a winner'.
I then found out about the Index Cooperative, the community making these crypto index funds available. I purchased the $INDEX governance token and mentioned on Twitter that "I think asset management is going to be a winner and Index Cooperative and DeFi Pulse are going to make this great team." Someone from the community immediately reached out and said, "Hey, let's get you involved". And before you knew it, I was co-leading the Institutional Business Working Group for the DAO.
SW: That's awesome, I didn't realize it was a tweet that brought you into the Coop. That's the beauty of a decentralized, democratized ecosystem, right? It's for anyone and everyone that wants to get involved, and there's not many barriers. It's truly frictionless.
In terms of Index Coop, I think it's a really interesting concept, particularly the DAO aspect which is a very hot topic right now. Can you expound upon that a bit more?
MT: Index Cooperative is a decentralized community powering crypto index funds that you can purchase on the blockchain. It's a group of content creators, growth marketers, designers, technologists, traditional finance and fintech refugees like me, all working together to make crypto investing simple, safe and accessible for everyone. The Coop operates under a DAO ("Decentralized Autonomous Organization) framework, which is a loose affiliation of people who are working around a shared mission or objective, coordinated via a governance token. This structure allows our community to be truly global with team members from almost every continent at this point.
SW: Even Antarctica?
MT: We're still working on Antarctica, but hope to be there soon. All kidding aside, we have language operations teams creating translation services for all of our growth campaigns to help spread the word and evangelize what we're doing across the globe. That's what I think makes us different from a more traditional business model. The community is our number one competitive advantage because you effectively have super fans that are rallying around these indexes and helping them to become category winners. That's why we have such a unique and diverse product suite.
SW: Speaking of indexes, what areas of exposure does the Coop provide?
MT: We offer composites, think of them as thematic products, that give you exposure to crypto themes. For example, $DPI is based on decentralized finance, $MVI is tied to the metaverse, and $DATA leverages assets in the web3 data economy. We also have a crypto starter product, $BED that gives you exposure to top themes like Bitcoin, Ethereum, and DeFi. These would all be for more passive investors, people that want to simply buy and hold.
But we also have products for more active traders, too. For instance we've tokenized a collateralized debt position on Compound such that you can get leverage exposure to Ethereum or Bitcoin by simply buying the token. Offering a wide array of products has allowed us to accumulate a total locked value ("TVL") currently over $370M1, in a relatively short amount of time.
SW: Clearly the market is responding positively to what you're doing which is great to see. You mentioned the term tokenization which seems to be another popular term these days. Could you explain how tokenization works, how it applies to your products and how it ultimately benefits the end consumer?
MT: All Index Cooperative products utilize a blockchain framework called Set Protocol which was created by Set Labs. Index Cooperative was birthed by Set Labs, so Set is a very important partner in this equation. You hear a lot about the fractionalization of NFTs, taking one thing and turning it into many. Well, Sets' technology actually goes in the other direction. You can take multiple ERC-20 tokens, the standard in Ethereum tokens, and roll them up into a single token. $DPI actually holds 17 decentralized finance governance tokens, but you only have to purchase one. Another example would be $FLI, which tokenizes a collateralized debt position. This process involves staking Ethereum to borrow USDC, and then buy more Ethereum to effectively create a 2x position. That's what a buyer would have to do on their own normally. But because we've abstracted that away, you get that same output, but only have to purchase the $FLI token to get it.
SW: I see, so you've simplified the process for investors so that instead of going out to all these different markets and exchanges to acquire positions, you have a simple token that represents all the pieces to the puzzle. Makes a ton of sense. So how does one purchase your products?
MT: You can purchase them directly with an Ethereum wallet from our site, or the Set Protocol site. You can also go to decentralized exchanges (DEX), most notably Uniswap and SushiSwap. The governance token, $INDEX, is also available on SushiSwap. And many of the products are now listed on Polygon too, providing a lighter gas alternative.
We're also actively working on listing support with centralized exchanges because we believe we need to meet customers where they are. For example non-US investors can purchase $DPI through KuCoin. Similarly in the institutional space, we support access through wallets like MetaMask Institutional and Fireblocks. And for qualified custodian options, we've partnered with providers such as BitGo and Coinbase.
>>>>>>>
Join us next week for the conclusion of our discussion with Mike where we examine the benefits of crypto index products for Financial Advisors as well as make some predictions for 2022. You definitely don't want to miss it!
---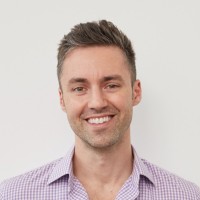 Mike Taormina is an NYC-based entrepreneur with a diversity of experience across financial services: asset management, fintech/insuretech, and decentralized finance (DeFi), with a functional focus on business development, strategy, and finance. He is currently the Co-Lead of Institutional Business at Index Coop.

Index Coop is a collective of finance professionals, engineers, DeFi experts, meme-makers, content marketers and crypto enthusiasts focused on making crypto investing simple for individuals and institutions through a broad variety of investment vehicles from token baskets to leveraging.
Please note, this article is intended for informational purposes only and should not be considered investment, tax or legal advice. Consult your investment, tax and legal teams for definitive guidance on any digital asset.
1 TVL of Index Coop products reported as of 01/04/2022