Introducing the Crypto Playbook for Advisors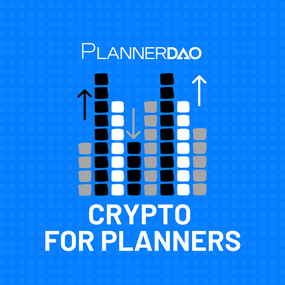 PlannerDAO Brand & Media Working Group team member Sean Waters (HeightZero) sits down with Justin Pullaro (Interaxis & CAP Digital) to unveil a new tool for advisors to onboard into the digital asset space.
Show Notes:
CDAA Resources Library: https://www.plannerdao.io/courses/8679794/content
Sean Waters, HeightZero
Twitter: @SeanWatersHZ
LinkedIn: https://www.linkedin.com/in/sean-waters-cdaa%E2%84%A2-3466024/
Website: https://heightzero.co/
PlannerDAO
Join the PlannerDAO: https://www.plannerdao.io/sign_up
Learn more about PlannerDAO here: https://lnkd.in/efa4F8E
Learn about the CDAA designation here: https://lnkd.in/eMbcCeh
Please note, this article is intended for informational purposes only and should not be considered investment, tax or legal advice. Consult your investment, tax and legal teams for definitive guidance on any digital asset.